NBC Grants First Digital Terrestrial Television Licence to Royal Media Group
National Broadcasting Commission (NBC) has granted the first Digital Terrestrial Television (DTT) station licence to Royal Media Group in Ilorin, the Kwara capital.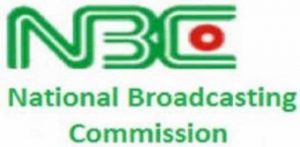 Mr. Gbenga Adebayo, chairman, Royal Media Group disclosed this at the weekend at a press conference to commemorate its 10th anniversary.
Adebayo disclosed that the media group comprised Royal FM 95.1MHz, Royal Television Service and Royal Times of Nigeria Newspaper.
He said the media group becomes the first DTT content provider in Ilorin and we are very proud of this feat.
Adebayo, who is also the chairman of the Association of Licensed Telecommunications Operators of Nigeria (ALTON), stated that the media group has also received two additional radio broadcasts licences for Royal FM stations in Delta and Kaduna states.
"We are very grateful to the National Broadcasting Commission for counting us worthy of these new licenses as we pledge to continue to be a leading example of indigenous broadcasting, by upholding all the principles of good journalism that we subscribe to.
"We will always deliver excellent and diverse entertainment products, with high content of cultural and moral values as key components of our products.
"We recognise the need to respect diversity in age groups, and promote gender parity," he said.