Covid-19: Cornerstone Insurance records GPW of 34%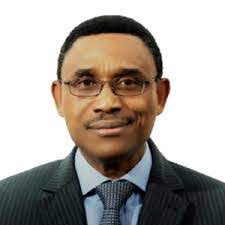 The Chairman, Cornerstone Insurance Plc, Segun Adebanji, has presented a profitable annual report and accounts for the financial year ended 31st December 2020 as well as overview of the major developments that influenced the operations and financial results during the period.
In his presentation, the chairman acknowledged the unprecedented impact of the novel COVID-19 on general businesses which did not spare the Insurance sub-sector of the economy, stating that the company was able to shore up its gross premium written resulting in 34 percent increase compare with the previous year.
The Chairman made the remarks at the 29th Annual General Meeting (AGM) of the Insurer while presenting the scorecard for the financial year of Cornerstone Insurance ended 31 December, 2020 recently.
In a statement, Adebanji was quoted to have said, "Our financial performance can also be attributed to our focus on strengthening our enterprise risk management framework over the past few years. Despite the challenging environment, the Gross Premium Written of Cornerstone Insurance and its subsidiaries ("Cornerstone Group" or "the Group") for the year under review was N17.53 billion, representing an increase of 34 percent over the previous year."
He explained that although revenues and disposable incomes of corporate and individual customers alike were affected, premiums from life insurance grew from N3.84 billion in the previous year to N5.54 billion in 2020 and accounted for 31 percent of Gross Premium Written.
Reeling out figures from other segments of the group businesses, Adebanji, who recognised the input of the staff, disclosed that the largest contributors to General Business Gross Premium Written were oil, gas & aviation; engineering and motor classes, contributing N3.53 billion, N2.86 billion and N1.52 billion respectively.
According to him, "Our investment portfolios also yielded positive performance figures, driven mainly by the effect of changes in foreign exchange rates and also from sales of foreign currency denominated assets during the year. Investment and Treasury activities contributed N3.73 billion to overall revenue. The gross claims ratio for the year stood at 41 percent and has been relatively stable year on year since the company put in place stricter risk acceptance parameters."