Lagos constructs 300 classrooms, rehabilitates others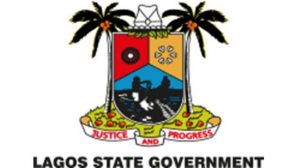 Lagos State has announced that in its school rehabilitation programme it has constructed about 300 classrooms, among some other projects.
The Chairman, Special Committee on Rehabilitation of Public Schools, Mr Hakeem Smith, stated this during a press briefing on state government efforts to curb infrastructure decay and revamp public schools.
Smith said the phase one of the projects which had commenced comprised about 300 new classrooms, hostel construction works ongoing, provision of about 100,000 student furniture in secondary and primary schools as well as rehabilitation interventions in 92 schools.
He said it also includes emergency intervention in 42 schools in Lagos State public primary and secondary schools with varying classrooms per schools.
Chairman, Special Committee on Rehabilitation of Public Schools pointed out that with education and technology ranking uppermost to the Babajide Sanwo-Olu's administration's agenda, the government swiftly began the implementation of its plan to improve the quality of education in the state.
According to him, after the visitation to schools for needs assessment, a comprehensive list was generated for year 2020 projects and divided into phases one and two.
He noted that the year 2020 was a challenging one globally because of the coronavirus outbreak that virtually grounded the world economy, adding that  "Yet we made substantial progress with our phase one projects.
"To date, the construction of about 300 classrooms is at various stages of completion.
"The construction of seven new hostel blocks, which will provide about 1,400 beddings, are also nearing completion in the model colleges.
"In addition, the construction of eight watchtowers with alarm bells and perimeter fences to enhance security are already in place in those schools."
He lamented that the pandemic disrupted the commencement of the phase two projects in the year 2020.
He explained that one of the focuses of the special committee is to improve the standard of infrastructure and learning environment in Lagos public schools as well as to ensure that its pupils learned under a more conducive, safe and secured environment.
Smith cited the major areas of focus to include construction of new classroom blocks where there were shortfalls; rehabilitation of old and dilapidated classroom blocks; and completion of abandoned classroom blocks.
He added that others are emergency works (SOS Projects); construction of new schools in communities where none existed; and provision of students, teachers and principal's furniture and other relevant initiatives.