MAN foresees Fresh Job Losses from Economic Crisis, Others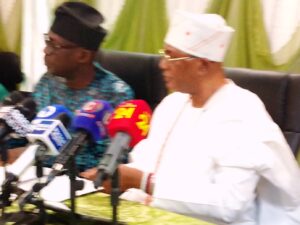 Manufacturers Association of Nigeria (MAN) has clarified that the redesign of naira notes, among other factors, has negatively impacted the nation's economy and may worsen employment in the first quarter.
The Manufacturers' index report indicated that the employment rate will fall below benchmark points to 48.8 points in the first quarter of 2023.
The report stated "The employment condition for the next three months dipped below the benchmark points to 48.8 points. Employment decisions by manufacturers are so difficult due to the unpredictability and difficulty in macroeconomic movement.
"This is the true opinion of manufacturers.  The result is robust and reflects reality – Q1 of every year is usually sluggish and employment decisions are hardly completed in the quarter."
The association attributed this to the continued rise in inflation, high cost of energy, unabated erosion in naira value and difficulty in sourcing forex as well as the harsh effect of the Russian-Ukrainian war.
The report also indicated that the motorcycle sub-group of the motor vehicle and miscellaneous assembly had been facing domestic challenges following the ban on motorcycles by various state governments.
President of MAN, Francis Meshioye stated at an interactive session during the recent luncheon organised by the association in Lagos said manufacturers were facing a very critical time as a result of the persisting scarcity of the new naira notes.
Meshioye lamented that the hardship being experienced by Nigerians in accessing the redesigned naira notes was hindering the free flow of goods to end users, resulting in a huge pile of stock for manufacturers, which could ultimately lead to lay off of staff in the sector.
"Industries are grinding to a halt because workers are unable to come to work due to absence of cash. We still operate in a highly informal environment," Meshioye added.
The Director General, MAN, Segun Ajaiyi-Kadir, also stated at an interactive session during the recent luncheon organised by the association in Lagos that manufacturing is becoming an endangered profession due to the prevailing currency, fuel crises and the acute shortage of forex, among others.
According to DG MAN "However, the continued scarcity of the new redesigned naira notes is quite worrisome.
"With our growth prospects heading further south, we can ill-afford a downturn in our Gross Domestic Product (GDP)."
The association advised that following the above trends, it is pertinent for the government to have a paradigm shift toward a better exchange rate management for the economy to thrive.
"Government should also moderate the rising energy cost via better management of refined petroleum products imported into the country.
"These among other measures would help reduce the current high inflation eating up the working capitals of businesses including manufacturing in the economy,"  the report added.