NCC warns Nigerians of Recruitment Scam on Social Media Platforms
We are not recruiting, NCC warns Nigerians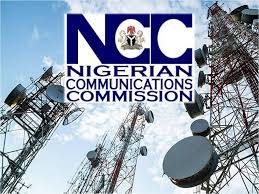 The Nigerian Communications Commission, (NCC) has said it is not recruiting, contrary to what is currently circulating in the social media.
In a statement issued and signed by Mr. Reuben Muoka Director, Public Affairs at the NCC attributed the purported recruitment to activities of fraudsters.
According to the commission, the fraudsters are reported to be using social media platforms to deceive unsuspecting members of the public.
For the avoidance of doubt, the NCC states that "there is no ongoing recruitment of new staff at the commission, either directly or indirectly.
"The commission has a standard procedure for recruitment when vacancies exist and such vacancies shall be made known to the public.
"Members of the public are hereby advised to be vigilant always, to avoid being victims of the ploy of fraudsters and scammers who made such false recruitment claims", the NCC said.
It added that all genuine and accurate information required about the commission's programmes and activities are available on its website at www.ncc.gov.ng and verified social media handles.