'Nigeria achieves 43% broadband penetration'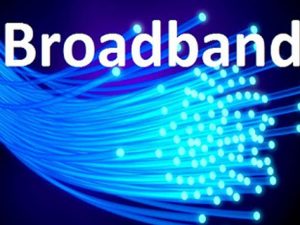 Indication has emerged that Broadband internet penetration in Nigeria has increased from 33.72 percent in August 2019 to 43.3 percent in August 2020.
The minister of the Ministry of Communication and Digital Economy, Isa Pantami, made this disclosure at the World Information Development Day in Abuja.
"When I assumed office on the 21st of August 2019, the official broadband penetration figures stood at 33.72%. It increased with the subsequent monthly figures from end of August 2019 to end of August 2020, where it stood at 43.3%," the minister added.
Broadband, the minister noted is a key component of any digital economy and it is not merely for entertainment.
In April 2019, broadband penetration increased to 33.70 per cent before dropping slightly to 33.13 per cent in May 2019.
In June, July and August 2019, broadband penetration increased to 33.31 per cent, 33.72 per cent and 35.10 per cent respectively.
Between September and October 2019, the penetration had another steady growth to reach 35.40 per cent, and 37.87 per cent, before dropping slightly again in November same year to 37.71 per cent.
It increased to 37.80 per cent in December 2019, before maintaining another steady growth from January to March 2020, to reach 38.49 per cent, 39.58 per cent, and 39.85 per cent respectively, before dropping slightly to 39.54 per cent in April 2020.
As at July 2020, it was at 40.1 per cent, up from 33.72 per cent in August, 2019.