Nigeria's Old Naira Notes Remain Legal Tender Indefinitely – Central Bank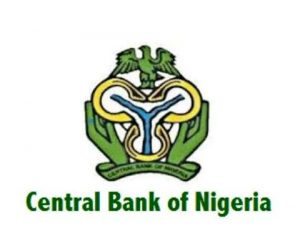 The Central Bank of Nigeria (CBN) says the old naira notes will remain legal tender indefinitely.
The CBN had introduced redesigned N200, N500 and N1,000 denominations in October 2022 and several deadlines were set for the old notes of these denominations to cease as legal tender.
The CBN informed the public of its desire to extend the legal tender status deadline of the old design of N200, N500 and N1,000 denominations, "ad infinitum".
In a statement, the bank's Director, Corporate Communications, Isa AbdulMumin, said the CBN branches in Nigeria will continue to issue and accept all denominations of the bank notes, old and redesigned, to and from deposit money banks (DMBs).
"All banknotes issued by the Central Bank of Nigeria (CBN), in accordance with Section 20(5) of the CBN Act 2007, will continue to remain legal tender, ad infinitum, even beyond the initial December 31, 2023, deadline."
"The Central Bank of Nigeria is working with the relevant authorities to vacate the subsisting court ruling on the same subject. The general public is enjoined to continue to accept all Naira banknotes (old or redesigned) for day-to-day transactions and handle these banknotes with utmost care, to safeguard and protect the lifecycle of the banknotes.
"Also, the general public is encouraged to embrace alternative modes of payment, e-channels, for day-to-day transactions."
Gentechnews gathered from customers from several bank of how naira scarcity is biting harder across the country as banks now tell customers that there is no cash at all and to wait till customers come with money to make deposits as well as set limited cash withdrawals.
Residents of Lagos, and other parts of the country had expressed concerns over their inability to withdraw huge cash in their banks, raising fears of scarcity as experienced during the naira swap, yet the apex bank has been saying that there is enough cash in circulation.
The report about cash scarcity had forced the Central Bank of Nigeria (CBN) to explain that "The seeming cash scarcity in some locations is due largely to high volume withdrawals from the CBN branches by Deposit Money Banks (DMBs) and panic withdrawals by customers from the Automated Teller Machines, ATMs)."