Telcos Operating Cost Rose by N256Bn, Says NCC's Report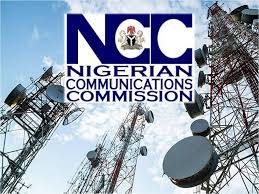 The operating costs of telecommunication companies in Nigeria rose from N1.4trillion in 2020 to N1.66trillion in 2021, showing an increase of N265.25billion, according to '2021 Subscriber/Network Data Annual Report' by the Nigerian Communications Commission (NCC).
The report stated that "Total operating cost for the mobile network operators increased from N1,395,000,000,000 in 2020 to N1,658,235,000,000 at the end of 2021. This illustrates an increase of 18.74 per cent from the figure reported in 2020."
Recall that the Association of Licensed Telecommunications Operators of Nigeria (ALTON) had earlier raised concern that the rising cost of diesel had impacted negatively on their operational costs and requested for special interventions from the Federal Government.
ALTON also asked NCC to approve a 40 per cent increase in the cost of calls, SMS and data.
ALTON in a letter signed by its Chairman, Engr. Gbenga Adebayo and Gbolahan Awonuga, head of operations, ATLON, to the Nigeria Communication Commission (NCC), titled 'Impact of the Economic and Security Issues on the Telecommunications Sector,' noted that the decision to hike charges was based on an increase in energy costs, which has raised their operating expenses by 35 per cent.
Their proposal shows that the price cap on phone calls will increase from N6.4 to N8.95, while SMS costs will also increase from N4 to N5.61.
Awonuga said the increase in charges was long overdue, adding "We depend on diesel as our main energy source to keep our power stations running because we don't rely on the national grid. And diesel price was moved from N220 per litre to N750 per litre.
"Since 2003, we have not increased our charges and this is nothing we can do except to start retrenching our staff to cut down costs.
"This is why we are appealing to the NCC to re-consider and make amends to the charges to reflect the prevailing realities."