NCC Exonerates Telcos of Blame for 901.46M Failed Bank Transactions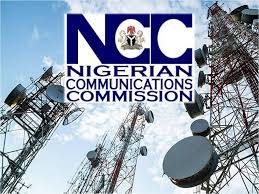 The Nigerian Communications Commission, (NCC) has continuously reassured stakeholders that the country's telecommunication networks can absorb the surge in the demand for cashless transactions that took off in late 2022.
The Executive Vice Chairman of NCC, Prof. Umar Danbatta, reiterated this during an event to commemorate the '2023 World Consumer Rights Day.
Danbatta said, "By the time cashless banking fully took off in late 2022, the connectivity platforms on which electronic transactions ride have become robust to the extent of being able to absorb the surge in demand for cashless transactions."
He highlighted that the commission has continued to implement a policy that ensured improved access to broadband connectivity and has used its Computer Security Incident Response Team to constantly alert consumers about cyber threats that could have led to the compromise of their financial profile through the execution of malicious codes by threat actors.
Danbatta pointed out that the launch of 5G in the country will increase the deployment of telecom infrastructure which will trigger a high demand for data services, adding that this will result in increased energy consumption for the network infrastructure.
He harped on the theme, 'Empowering Consumers through Clean Energy Transition,' stressing that it was time for the industry to begin to explore green and sustainable power solutions.
In his words:  "Owing to the overall energy challenges of the nation, the 54,000 Base Transceiver Stations scattered across the country depend on diesel generators with the attendant noise and environmental pollution.
"Some of these BTS operate on diesel generators for 24 hours across seven days of the week in some locations. Therefore, transitioning to a renewable energy source like solar power will significantly reduce the menace of pollution from individually-powered generators."
He hinted that the commission is currently working, with other relevant agencies, to develop regulations on e-waste.
Although some experts blamed the increase in failed transactions on an overwhelmed network backbone, but NCC has absolved the telcos of blame for 901.46m failed bank transactions
It was gathered that in February, cashless transactions fell by 4.83 per cent to N37.67tn from N39.58tn in January. This was despite a 41.29 per cent month-on-month volume increase to 901.46 million in February from 638 million in January, indicating an increase in the number of failed cashless transactions.